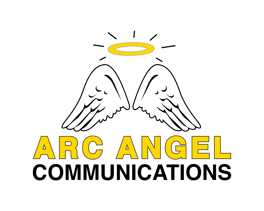 Arc Angel Communications operates YourPublicSpeaker.com to provide Public Speakers for your next event. We also provide Public Speaker Training services.
With extensive experience speaking and presenting to groups all across America, our seasoned speaker has the skill to make your next event a hit.
Whether you need a speaker for your next event, would like to be trained to speak at an event or would like us to find you a speaker for your next event we have your public speaking needs covered.
Learn the art of public speaking from a seasoned professional with years of experience captivating audiences.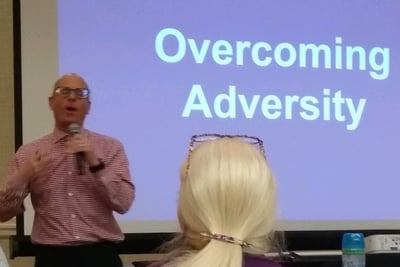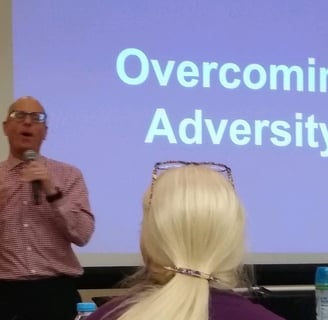 Public Speaking Services
Our public speaking services are a valuable resource for individuals who want to improve their communication skills and enhance their ability to deliver compelling presentations.
We offer programs designed to help individuals overcome their fear of public speaking and develop confidence in front of an audience. Through expert guidance and practical training, participants learn effective techniques for organizing their thoughts, engaging with the audience, and delivering their message with clarity and impact. Whether it's for professional development, career advancement, or personal growth, public speaking services offer individuals the tools and support they need to become confident and persuasive speakers.
Public Speaker Training
Having taught at the University level, our trainings get results. Whether it is overcoming "stage fright" or polishing up a presentation, we have the experience to improve your public speaking skills.
The Art of Public Speaking
Our public speaking services prioritize function and form to create speeches that enables individuals to effectively communicate their ideas and thoughts to a large audience.
The training we provide will prepare you to speak confidently and clearly in front of any type of audience. We will build your capacity to engage and captivate listeners.
Public speaking allows individuals to share their knowledge, persuade others, and inspire change but does require careful preparation, including researching the topic, organizing the content, and practicing the delivery.
Effective public speakers are able to convey their message in a compelling and influential manner, utilizing various techniques such as storytelling, humor, and body language. Mastering the art of public speaking can open doors to numerous opportunities, both personally and professionally.