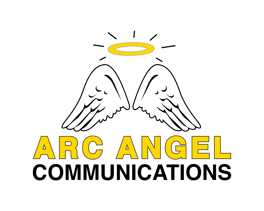 With over two dozen years of experience, Arc Angel Communications also has significant success in both the private and non-profit sectors. From producing grant proposals to creating Marketing Communications white papers and other collateral marketing materials, the professionals at Arc Angel have a proven track record of success.
We utilize Marketing Communications and Public Relations to craft a Public Affairs Strategy that is customized for your organizations needs. Our PR services include Campaign management, Public Event facilitation, Issue management and Grassroots PR techniques that will afford your organization a healthy and virtuous Public perception.
Contact Arc Angel Communications for all of your Public Relations needs. We have wide-ranging experience with writing exceptional copy, text, press releases and other collateral marketing material. Most importantly, Arc Angel Communications can pitch, place and skillfully guide your PR into the desired media outlet.
With in-house capabilities to produce sharp looking desktop publishing documents such as newsletters, promotional buttons and direct mail we can turn your marketing piece around quickly and cost effectively. A proper Issues management strategy is needed to compete in the Boston PR arena.
Let us stage your next public event or community meeting. The professionals at Arc Angel have a deep understanding of the dynamics behind public events and community meetings. Call Arc Angel Communications and begin to explore how a Boston Public Relations presence can help your business or assist the community by building social capital.
Our customers are the boss. The work we do is for the betterment of them and their project. We strive for 100% customer satisfaction and commit to working hard to get the job done on-time and on-budget. The owner answers his phone and can be reached directly to work on any situation that could arise.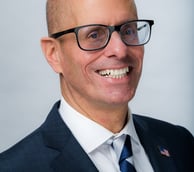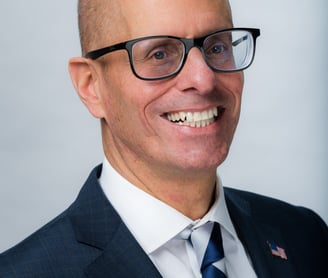 David D'Arcangelo
Managing Director
David D'Arcangelo is one of our nation's preeminent experts on disability. Legally blind from an early age, David's experience includes impressive careers in both the public and private sectors.
David has served as a Presidential appointee, Gubernatorial appointee, elected official and business professional and is known for his innovative ideas. His public service includes being a catalyst for groundbreaking and transformative projects that led to increased independence and self-determination for people with disabilities. His private sector experience involves corporate turnarounds and creative campaigns. David's personal story is an American original that is unique and truly inspirational.
David has taught Public Speaking and served as adjunct faculty when he was a Lecturer of Communication & Journalism at Suffolk University from 2010–2014. During his collegiate career David competed in Lincoln-Douglas Debates and Individual Events as a Member of National Forensics Association. David appeals to his audience by applying to the principles of Ethos, Pathos and Logos. His capabilities include Introducing, Informing and Persuading through Rhetorical Enthymemes and Syllogistic Logic.
Terms and conditions
These terms and conditions ("Agreement") set forth the general terms and conditions of your use of the arcangelcommunications.com website ("Website" or "Service") and any of its related products and services (collectively, "Services"). This Agreement is legally binding between you ("User", "you" or "your") and Arc Angel Communications LLC (doing business as "Disability Employment Solutions", "we", "us" or "our"). If you are entering into this Agreement on behalf of a business or other legal entity, you represent that you have the authority to bind such entity to this Agreement, in which case the terms "User", "you" or "your" shall refer to such entity. If you do not have such authority, or if you do not agree with the terms of this Agreement, you must not accept this Agreement and may not access and use the Website and Services. By accessing and using the Website and Services, you acknowledge that you have read, understood, and agree to be bound by the terms of this Agreement. You acknowledge that this Agreement is a contract between you and Disability Employment Solutions, even though it is electronic and is not physically signed by you, and it governs your use of the Website and Services.
Age requirement
You must be at least 18 years of age to use the Website and Services. By using the Website and Services and by agreeing to this Agreement you warrant and represent that you are at least 18 years of age.
Links to other resources
Although the Website and Services may link to other resources (such as websites, mobile applications, etc.), we are not, directly or indirectly, implying any approval, association, sponsorship, endorsement, or affiliation with any linked resource, unless specifically stated herein. We are not responsible for examining or evaluating, and we do not warrant the offerings of, any businesses or individuals or the content of their resources. We do not assume any responsibility or liability for the actions, products, services, and content of any other third parties. You should carefully review the legal statements and other conditions of use of any resource which you access through a link on the Website. Your linking to any other off-site resources is at your own risk.
Prohibited uses
In addition to other terms as set forth in the Agreement, you are prohibited from using the Website and Services or Content: (a) for any unlawful purpose; (b) to solicit others to perform or participate in any unlawful acts; (c) to violate any international, federal, provincial or state regulations, rules, laws, or local ordinances; (d) to infringe upon or violate our intellectual property rights or the intellectual property rights of others; (e) to harass, abuse, insult, harm, defame, slander, disparage, intimidate, or discriminate based on gender, sexual orientation, religion, ethnicity, race, age, national origin, or disability; (f) to submit false or misleading information; (g) to upload or transmit viruses or any other type of malicious code that will or may be used in any way that will affect the functionality or operation of the Website and Services, third party products and services, or the Internet; (h) to spam, phish, pharm, pretext, spider, crawl, or scrape; (i) for any obscene or immoral purpose; or (j) to interfere with or circumvent the security features of the Website and Services, third party products and services, or the Internet. We reserve the right to terminate your use of the Website and Services for violating any of the prohibited uses.
Intellectual property rights
"Intellectual Property Rights" means all present and future rights conferred by statute, common law or equity in or in relation to any copyright and related rights, trademarks, designs, patents, inventions, goodwill and the right to sue for passing off, rights to inventions, rights to use, and all other intellectual property rights, in each case whether registered or unregistered and including all applications and rights to apply for and be granted, rights to claim priority from, such rights and all similar or equivalent rights or forms of protection and any other results of intellectual activity which subsist or will subsist now or in the future in any part of the world. This Agreement does not transfer to you any intellectual property owned by Disability Employment Solutions or third parties, and all rights, titles, and interests in and to such property will remain (as between the parties) solely with Disability Employment Solutions. All trademarks, service marks, graphics and logos used in connection with the Website and Services, are trademarks or registered trademarks of Disability Employment Solutions or its licensors. Other trademarks, service marks, graphics and logos used in connection with the Website and Services may be the trademarks of other third parties. Your use of the Website and Services grants you no right or license to reproduce or otherwise use any of Disability Employment Solutions or third party trademarks.
Limitation of liability
To the fullest extent permitted by applicable law, in no event will Disability Employment Solutions, its affiliates, directors, officers, employees, agents, suppliers or licensors be liable to any person for any indirect, incidental, special, punitive, cover or consequential damages (including, without limitation, damages for lost profits, revenue, sales, goodwill, use of content, impact on business, business interruption, loss of anticipated savings, loss of business opportunity) however caused, under any theory of liability, including, without limitation, contract, tort, warranty, breach of statutory duty, negligence or otherwise, even if the liable party has been advised as to the possibility of such damages or could have foreseen such damages. To the maximum extent permitted by applicable law, the aggregate liability of Disability Employment Solutions and its affiliates, officers, employees, agents, suppliers and licensors relating to the services will be limited to an amount no greater than one dollar or any amounts actually paid in cash by you to Disability Employment Solutions for the prior one month period prior to the first event or occurrence giving rise to such liability. The limitations and exclusions also apply if this remedy does not fully compensate you for any losses or fails of its essential purpose.
Indemnification
You agree to indemnify and hold Arc Angel Communications LLC and/or any of its affiliates and/or DBA's including but not limited to: Disability Employment Solutions, YourPublicSpeaker.com, BestFreelanceWriting.com and any of its affiliates, directors, officers, employees, agents, suppliers and licensors harmless from and against any liabilities, losses, damages or costs, including reasonable attorneys' fees, incurred in connection with or arising from any third party allegations, claims, actions, disputes, or demands asserted against any of them as a result of or relating to your Content, your use of the Website and Services or any willful misconduct on your part.
Severability
All rights and restrictions contained in this Agreement may be exercised and shall be applicable and binding only to the extent that they do not violate any applicable laws and are intended to be limited to the extent necessary so that they will not render this Agreement illegal, invalid or unenforceable. If any provision or portion of any provision of this Agreement shall be held to be illegal, invalid or unenforceable by a court of competent jurisdiction, it is the intention of the parties that the remaining provisions or portions thereof shall constitute their agreement with respect to the subject matter hereof, and all such remaining provisions or portions thereof shall remain in full force and effect.
Dispute resolution
The formation, interpretation, and performance of this Agreement and any disputes arising out of it shall be governed by the substantive and procedural laws of Massachusetts, United States without regard to its rules on conflicts or choice of law and, to the extent applicable, the laws of United States. The exclusive jurisdiction and venue for actions related to the subject matter hereof shall be the courts located in Massachusetts, United States, and you hereby submit to the personal jurisdiction of such courts. You hereby waive any right to a jury trial in any proceeding arising out of or related to this Agreement. The United Nations Convention on Contracts for the International Sale of Goods does not apply to this Agreement.
Changes and amendments
We reserve the right to modify this Agreement or its terms related to the Website and Services at any time at our discretion. When we do, we will revise the updated date at the bottom of this page, post a notification on the main page of the Website. We may also provide notice to you in other ways at our discretion, such as through the contact information you have provided.
An updated version of this Agreement will be effective immediately upon the posting of the revised Agreement unless otherwise specified. Your continued use of the Website and Services after the effective date of the revised Agreement (or such other act specified at that time) will constitute your consent to those changes.
Acceptance of these terms
You acknowledge that you have read this Agreement and agree to all its terms and conditions. By accessing and using the Website and Services you agree to be bound by this Agreement. If you do not agree to abide by the terms of this Agreement, you are not authorized to access or use the Website and Services. This terms and conditions policy was created with the help of https://www.websitepolicies.com/terms-and-conditions-generator
Contacting us
If you have any questions, concerns, or complaints regarding this Agreement, we encourage you to contact us using the details below:
https://arcangelcommunications.com
david@arcangelcommunications.com
340 Main Street Unit 103, Melrose, Massachusetts 02176
This document was last updated on August 27, 2023